a full-service advertising and marketing agency
Are you tired of dealing with multiple marketing agencies? Relax, those days are over. Not only is Freed an award-winning creative boutique, we are also a media buying agency, a digital shop and a strategy firm all rolled into one. Whether you need a fully-integrated, multi-channel awareness campaign, highly targeted digital, savvy branding, social media expertise, or exceptional media muscle, you name it, we do it. And we do it on time, on target, and on budget. We do more than just get our clients noticed – we get results.
Market Research
Online surveys
Competitive analysis
Benefits Testing
(Our customized focus group method)
Branding
Naming/Themeing
Positioning
Tagline development
Logo design/color palette
Brand standards
PLANNING & STRATEGY
Vision/Mission
SWOT analysis
Goals/Action plan
Market trends
ROI
Budget recommendations
TACTICS AND EXECUTION
Traditional & Digital advertising
Specialty items
Videos/Explainer videos
Mobile & Email marketing
Website development
SEO/SEM- PPC
Guerilla Marketing
Spanish translation and transcreation
PR/SOCIAL MEDIA MARKETING
Social media strategy, promotions, execution
Blogging
Engagement strategies
Press releases
Media relations
EVENT PLANNING & PROMOTIONS
Concept through production
MEASUREMENT
Sales/traffic reporting
Google Analytics
Social media metrics
Email metrics
Call tracking
Custom reporting
HECHO EN H-TOWN
Freed is headquartered in one of the most diverse cities in the country and takes pride in its multi-cultural marketing capabilities. We have transcreated Spanish-language advertisements for a wide range of clients, including IKEA Houston, Mercedes-Benz of Sugar Land, San Jacinto College, Victoria College, Arroz SOS, Cypress-Fairbanks ISD, Bel Furniture, and the Ramji Law Group. This messaging is designed to resonate and connect with the Hispanic audience, going beyond the mere translation of English ads into Spanish.
Hispanic Case Study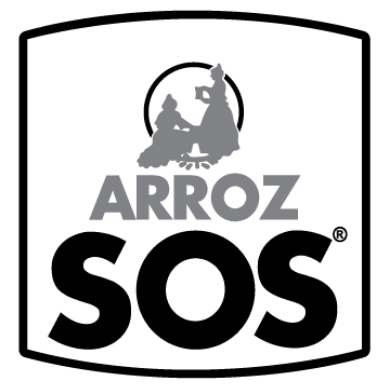 Arroz SOS
Riviana Foods
Challenge
Arroz SOS, a storied Mexican rice brand, had stopped marketing in Mexico City and surrounding areas. Consequently, awareness was beginning to wane. This gave chief competitor, Verde Valley, the chance to steal market share. Parent company Ebro North America came to Freed to help increase sales and re-establish Arroz SOS as a quality brand.
Solution: Branding is the answer in any language.
Freed started with re-establishing the Arros SOS name and created a way to make it memorable while resonating with the family oriented, Hispanic cooking community. In our photography, we placed a SOS bag next to mouth-watering dishes, then added headlines that ended in SOS to describe just how remarkable Arros SOS makes the recipe. This concept was used over multiple media platforms, including television, print, outdoor and transit.
Result
Sales increased almost 30% over the prior year, allowing the brand not just to recapture their lost market share, but to markedly increase it.